Are there even opportunities to make money online in Australia without a website? Yes! And I'm not talking about selling unwanted stuff, survey sites, and making your own YouTube clips with no skill needed.
How to Make Money Online in Australia
Maybe you're fed up with your workplace? Want more space and flexibility with your time or are you just looking for a side hustle. Or perhaps you're at home with the Littlie and want to make some extra money on the side. There are numerous reasons you might want to make quick extra cash from home– This guide lists 8+ (legit) ways to make money online in Australia.
Well, there are all sorts of opportunities to help boost your coffers. You could earn $1,000s/year by clicking and swiping, selling unwanted stuff, just watching videos, writing, making your own YouTube clips with no particular skill needed.
Typically, launching a blog or a money-making site is still one of the best ways to make passive income in Australia. But there are several ways to earn extra cash or even a full-time living — no website required.
Quick Reason You Should Create Your Own Website.
Creating a website is the best way to earn money online because you own the property. With social media platforms, surveys, and YouTube, you can get banned in a heartbeat. You're playing by their rules!
8 Legit Ways to Make Money Online in Australia Without a Website
1. Sell Unwanted Items Online
Do you have any unused clothes, jewellery, or equipment gathering dust in your cupboards?
There are now a variety of online marketplaces, platforms, and apps for selling these unwanted items, including Craigslist, Gumtree, and Facebook Marketplace. Whichever method you choose, a few basic practices will assist you in finding things and getting rid of unwanted stuff.
You can start by selling items you collected over five to ten years. "I'm basically just getting down to what I truly need," 68-year-old Brynn Wren explains. While Wren first began selling on Facebook Marketplace out of necessity, she quickly realized she liked it.
"I kind of got the fever and simply kept selling stuff," she says. While Wren now buys and sells for fun, the hobby has also provided her with extra cash. She has sold over 400 things over the last few years, making a few hundred dollars every month.
2. Make and Sell Handmade Items
I really like it when you can earn money while being creative! If creating things from scratch bring you joy and do-it-yourself (DIY) is your passion, consider selling your own homemade items on the side. There could be opportunities to make money online in Australia creating and selling handcrafted stuff, such as
Bath bombs and soaps
T-shirts and printed merchandise
Curated gift and subscription boxes
Jewelry
Sweets
Candles
Art and prints
Digital products
Enamel pins
Traditional handcrafted products
Pottery and clay objects
Lip balm and cosmetics
Pet supplies
There are a variety of internet marketplaces where you can sell these products. Etsy, Madeit, and even Shopify help creators expand their reach. It also helps keep businesses running more efficiently, allowing sellers to concentrate on what they do best: your craft. The best thing is that many of these ideas may be started from the comfort of one's own home with the bit of initial cost.
However, before you turn your crafts into extra income, it might be a good idea to figure out whether you can sell enough of them to cover the costs that go into making the inventory.
3. Set up your Home for Family Day Care
Child care is currently one of Australia's most vital sectors, with over 1.3 million children enrolled. That's a 1.6% increase over last year! Despite the increased number of childcare centres and costs, many centre-based childcare programs still have large waiting lists.
Setting up your own Family Day Care might just give parents an alternative to centre-based care. You can work from home, work with kids, and also make some money along the way. There are several options when it comes to this job. You can choose how many hours you work, whether you provide food, and other things. Click on this link to read more about starting family daycare services in Australia.
However, there is a lot of work involved at first. But once you're ready to go, this is an excellent option for people who love kids and want to make money from home while still taking care of their own kids.
4. Start Selling on eBay.
eBay has fifteen distinct categories, making it the eclectic seller's favourite website. Sellers can choose to put their item up for auction or set a fixed price with the "Buy It Now" option. eBay is a highly profitable channel to make money online in Australia, helping vendors reach new customers and increase sales.
Daniella Flores, founder, and author of "I Like to Dabble, "… a site about money advice and side hustles, swears that "there is nothing you can't sell on eBay," where she has made a tidy profit "flipping" things, mainly guitars.
"My wife and I earn between $2,000 and $3,000 per month from selling on eBay," says Flores. You can sell everything ranging from electronics to fashion, collectibles, and even mason jars and vacuum bags".
5. Make Money Writing Online.
No matter if you have a High School Certificate or a bachelor's degree? Writing online is one of the BEST side hustles in Australia.
It is a trendy job today, and people do it full-time or part-time nowadays. All things online begin with content. There are many opportunities for writers; why not use that skill to find ways to make that extra $50- $100 a day?
It's not always necessary to be an excellent writer, the well-trained writer either. Obviously, the better you can write, the more money you make. Many successful freelance writers started by selling their skills on Fiverr and Upwork. You could be one of them!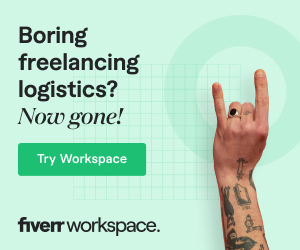 6. Have Fun and Make Money with Paid Survey Sites in Australia
Complete paid survey to make money online in Australia! Businesses reward you for giving them your thoughts on their products and marketing materials.
There is a market for people willing to take various types of surveys provided by organizations and corporations. The payout is a relatively low per survey but doing many of them will get you a reasonable payout. Be advised that some of these survey websites pay in gift certificates or other non-cash forms of payment.
You can also complete surveys conveniently anywhere, provided your smartphone is with you. The best-paid survey apps in Australia will notify you when you have survey offers so you can complete surveys quickly. There are numerous paid survey sites in Australia. Still, these 7 companies offer some of the best paying survey sites for Australians!
7. Make Money on YouTube Without Your Voice and Face
The top highest-paid YouTubers in 2021 are all millionaires. Still, asking how to get rich in Australia or how ordinary people can make money online without a website? Simple. Create a youtube channel, and upload and monetize your videos.
YouTube is the number one destination for people to upload, view, or share content geared toward teaching, entertaining, reviewing, etc. Many of the content on the platform features folks standing in front of cameras and start talking.
Even if you lock the right equipment to make videos or just don't want to record yourself. Still, you can make money with YouTube without creating your own videos. You can use YouTube to find Creative Commons (CC) licensed Videos: "a standard way for content makers to give someone else authorization to use their work."
You can create many types of Youtube content without recording the videos yourself. For example, motivational videos, DIY videos, philosophical videos, top 10 videos, 'Did you know?' facts videos, and so on.
8. Personal Shopper
Have an eye for shopping? Imagine being able to shop 'til you drop without breaking your account— or actually a boost — by transforming your passion into a career. While this might sound too good to be true, the market for personal and corporate shoppers is growing. Shopping fans can choose from several jobs that pay them to pursue their favourite hobby.
Making Money Made Simple
You can make passive income online in Australia or anywhere in the world really.
If you've got a smartphone, laptop, and a stable internet connection, the ability to make money made simple has never been easier.
Tips on Making Passive Income in Australia
If you're interested in generating a passive income stream. In that case, there are many measures you can take to optimize your profits while minimizing the time required to develop them:
Conduct research. Before doing any side hustles or hobbies, do basic research to see what is required to earn a profit. And how much you may achieve if you get some experience.
Focus on one area and work to improve it. While it's tempting to take upside hustles here and there, it's more effective to focus your efforts on a single topic. The more you learn, the more proficient you get and the more efficient you will become.
Talk to other players in the game. If you can, talk to someone who has previously done (or is doing) what you want to accomplish. Ask them how much time they spend doing it and how they feel about it. It's the best approach to determine what it requires.
Make a time commitment. You're unlikely to be successful unless you commit the time necessary to make it work – which may include making compromises. Prepare to invest the time required to earn a profit or not start.
As it is with many financial plans, diversification might be valuable in this case. If you create many passive income sources, you may be able to produce enough recurrent cash to replace your employment or fund your retirement. The flip side is you will need to commit more time and effort to make this happen.
Mark
CEO and Founder of The Retired Affiliates