If you're wondering what ShareASale is about, then you have come to the right place. You can start by signing up for the network. After signing up to the network, you will receive an email containing a confirmation link. You should check your email to confirm that you wish to work with ShareASale. You can then promote other people's products by using your unique link.
If you're entirely new to the affiliate marketing industry, you need to know that ShareASale connects affiliates with merchants and compensates them for every sale. There's no need to know any programming to participate, and you can promote virtually any product.
It covers more than 4800 merchants and 40 categories. Once you've signed up, all you need to do is fill out your profile and get started making sales.
Becoming an Affiliate
Enter the merchant name in the keyword search box and hit "search." Once you've found a merchant, you can apply to become one of their affiliates. The ShareASale system will send you an email stating that you're now an affiliate if you're approved.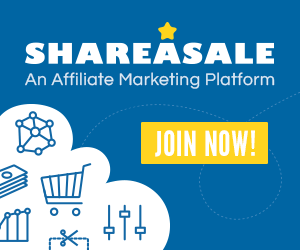 You can then begin promoting the products on your blog by adding a banner or a link to your ShareASale account.
As an affiliate, you'll want to ensure to set up your profile so it's easy to track your earnings. Most people have little or no programming knowledge, so this might be the best place to start.
You don't need to acquire knowledge of computer programming to be an affiliate. You'll be able to find merchants that sell just about any product. And if you're a beginner, ShareASale will help you make your first sale!
The most important thing about this affiliate program is that it lets you choose the products you want to promote. You can browse various categories and click on a merchant's name to sign up as an affiliate.
You can even embed affiliate links into your content and choose the merchant's payment terms to see what options are available.
You can filter merchants by commission structures and browse the top 100 merchants to see which offers pay-per-lead and pay-per-sale options. When selecting an affiliate program, keep in mind that the payout schedule of the ShareASale network is flexible.
Getting Started with ShareASale
If you're considering signing up with ShareASale, there are a few steps you should take to get started. First, make sure your website is active and relevant.
Next, you'll need to create a username and password and enter your country, language, and website URL. This will allow you to register with ShareASale and earn from your affiliate links.
Once you've created an account with ShareASale, you can start your affiliate marketing campaigns. To get started, you'll need to set up a tracking pixel. After having the pixel installed, you can see the sales you've made so far.
After completing the registration process, you'll be given a PIN. This is used to confirm your ShareASale account, and it's easy to change it later.
To make money with ShareASale, you must create a website. Then, you'll need to upload creatives for merchants and earn commissions. Once you've uploaded your website, you'll be rewarded with commissions for verified sales. Then, you can focus on the affiliate marketing strategies that work best for you.
Ease of Use
The best thing about ShareASale is its simplicity. While some of its features are useful, such as its 'Activity Feed' feature, others are not. Despite these flaws, its overall ease of use is better than most competitors.
If you're planning to promote other products alongside your own, it's worth giving a try.
ShareASale provides a variety of search tools and features. You can sort and search by category. For example, you can look for affiliate programs in the web services category with a $2 average EPC.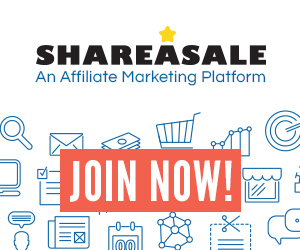 Once you've found a few affiliate programs you like, you can take a look at their reviews. You can use their PowerRank and ClickBank gravity metrics to see which ones have the best performance.
You can promote big-name merchants on the site, such as Warby Parker, Sun Basket, and Reebok. You can also find hundreds or even thousands of smaller businesses to sell on your site. However, if you want to make a profit quickly and easily, you'll need to invest a good deal of time and energy in your affiliate marketing effortsPa.
Creating Affiliate Links
Creating affiliate links in ShareASale is straightforward – all you need is your affiliate link to start earning from your websites. To do this, log in to your ShareASale account and click on the "Affiliate Links" option. Copy and paste the affiliate code to your website or blog. You can also use this code on social media to promote your sites and affiliate products.
You may create a custom tracking link for every product you want to promote. You may use the tracking code in your affiliate links to earn more money from your site. It's important to remember that the affiliate links on your website should be as natural as possible.
You are allowed to create as many links as you deem fit, as long as you have a website and an affiliate account.
How Do You Earn Money With ShareASale?
If you're a blogger, you may be wondering how you can make money with ShareASale. Upon signing up, you'll receive a welcome package through email. This will contain referral links and banners to place on your site. Refer visitors to these merchants and earn commissions.
There are many ways to earn with ShareASale. You can write reviews and promote products, and you'll get paid for each sale. All you have to do is select products that are useful to your audience.
Payment Model
ShareASale has two merchant models: Pay per Sale and Pay per Lead. The former will pay you every time a visitor clicks your affiliate link and purchases. This means you earn money every time a visitor buys a product through your recommendation.
Unlike most affiliate programs, ShareASale won't notify you when a merchant's program shuts down.
Payment Threshold
You can earn up to 50% commissions on every sale made by your affiliate links. Once you've received a payout, you can withdraw your earnings by requesting it via PayPal.
You can cash out every month or as soon as you reach a $50 threshold. However, you can also cash out on commissions every time you hit a certain threshold.
Pros:
There's no need to make any payment to sign up.
Its user interface is simple and navigable.
You can access the affiliate manager easily.
Cons:
Its website design is a bit out of date.
What Is ShareASale About Conclusion
You can sign up for multiple merchant programs. This is best for those who own more than one website. Instead of applying to each merchant individually, you can create a list of sites with the merchants you want to promote.
Once you've chosen a list of merchants, you can monitor your income in real-time. In addition to this, you can also monitor your earnings through the affiliate program's dashboard.
If you would like to learn more about Affiliate Marketing and how you can start for FREE, you might want to have a look at a company called Wealthy Affiliate.
I have been doing this for sometime now, and from all the platforms I have looked at, the FREE version of Wealthy Affiliate is definitely worth jumping on board with.
Did you find this article useful? Feel free to share your thoughts. We would be happy to hear from you!
Stay tuned for more Work from Home Business ideas.
Any/all links on this site may be affiliate links, and if you make a purchase through one of them, I will earn a small commission at no extra cost to you. Read the full affiliate disclosure here.
Mark
CEO and Founder of The Retired Affiliates